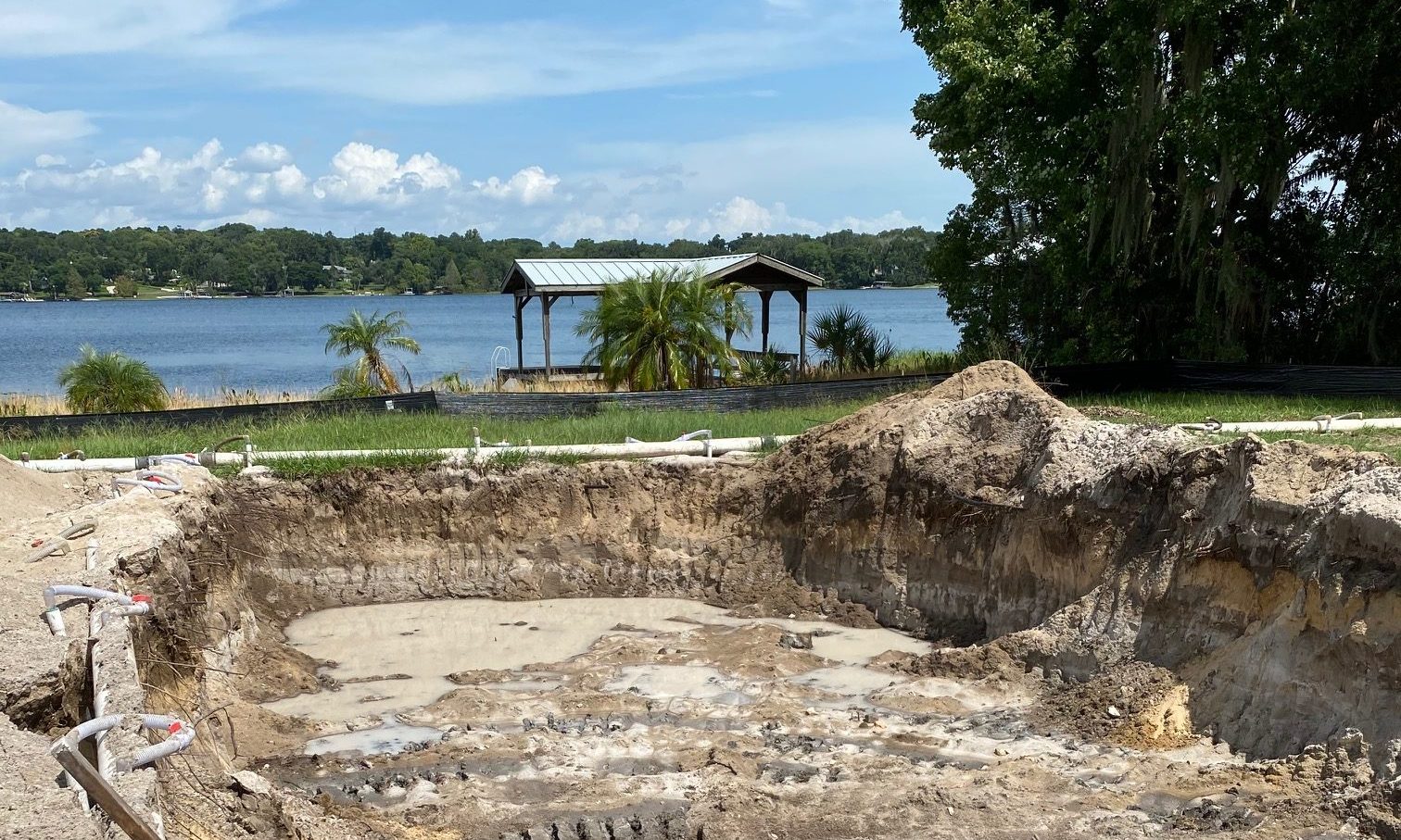 As a custom home builder in Orlando, Florida, for the past two decades, Jorge Ulibarri has worked with many lots that check all but one of the boxes to as a homesite. The lot is large enough to accommodate a home. Its location is ideal with attractive views and natural assets. 
"There is one issue that often scares uninformed buyers: muck, also known as organic matter. In Florida, a lot of our topsoil contains muck underneath. That is not a reason to walk away from the deal. A property with muck can put you in a position of power to negotiate for a better price with proper soil testing, says Jorge Ulibarri, President of Cornerstone Custom Construction.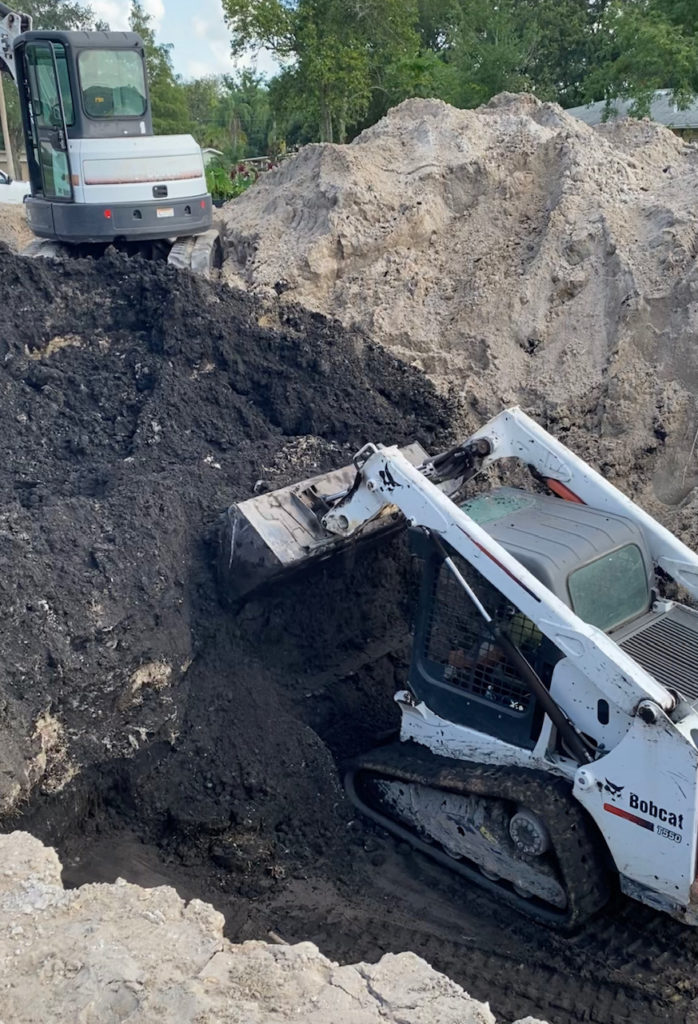 Jorge has had several clients purchase and successfully mitigate lots with muck. They ended up with stunning homesites and got better deals because of soil testing. "I typically advise my clients to soil test the lot before they purchase it. Sellers don't like this because if an issue is found with the soil, they must disclose that to future buyers. I've seen sellers tell buyers not to worry about the soil quality because the next-door neighbors haven't had a problem with their foundations. That line of reasoning gives buyers a false sense of security," Jorge says. 
"Imagine if you had doubts about your property's integrity, build your dream home, and five years later, start to discover cracks in the walls and doors that don't shut properly or get stuck because the door frame has shifted. That's when the realization hits that the foundation is shifting as organic matter underneath decomposes, leaving voids in the ground where your house is built upon," Jorge says.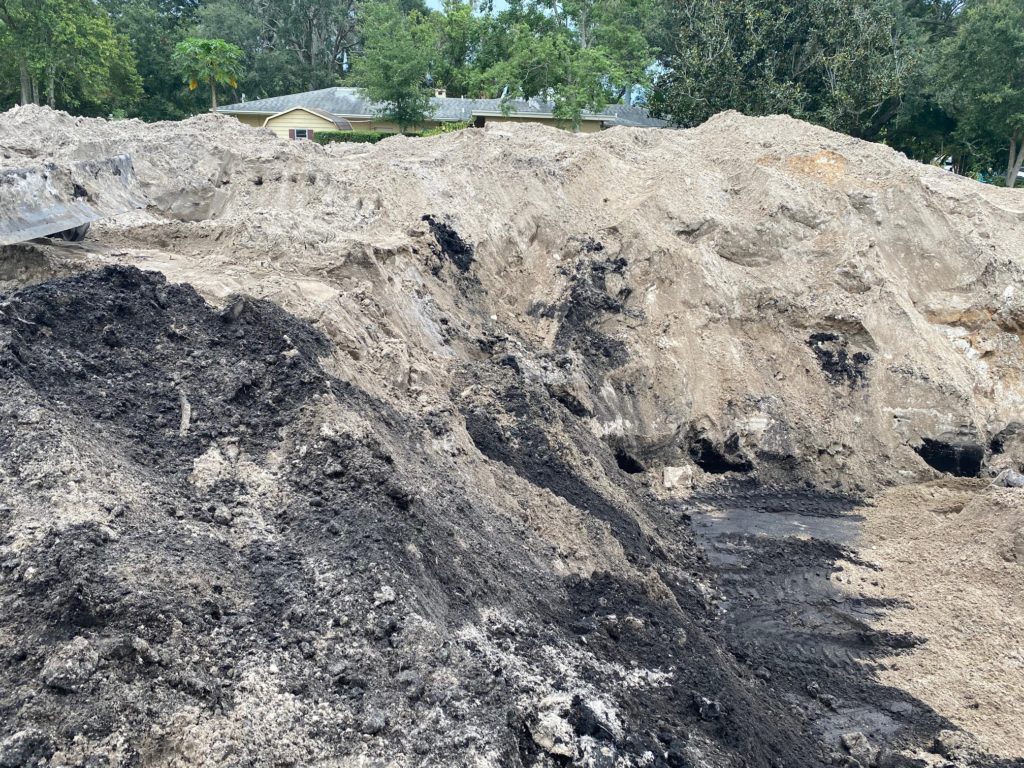 "You need to know what's underneath the topsoil of your homesite, what's going on underground. Soil testing tells you if you have muck and the extent of it.  Soil testing can discover the type of soils you will encounter underneath your home," Jorge says.
There are two types of soil tests. Shallow testing that digs down 10 to 15 feet for soil samples and in-depth examination that digs 15 to 50 feet down for soil samples.  The price of soil testing varies depending on which option you choose. 
In Florida, shallow soil testing is the most common procedure, and the price averages $2,500. depending on the size of the lot. Soil testing analyzes the soil to detect organic matter, aka muck, buried underneath the subsurface of your property. Organic materials don't compress very well, and over time, the muck will decompose and create voids underneath the home's foundation. 
Most homes over time will experience small cracks on the walls as the foundation shifts naturally; however, when muck is underneath the foundation, the house can experience extensive cracks that require significant repairs. 
The demucking process removes organic matter underneath the topsoil then backfilling with structurally sound soils imported from another source.  The original topsoil is placed over the imported soil that is used to backfill.  The exact cost of demucking process varies depending on multiple factors, including the size of the lot, the home footprint, depth of the muck, and volume of the muck that needs to be removed. Florida tends to have a high water table in many areas that can affect the demucking process. 
The demucking process faces challenges when the water pressure filters into the ground from the water table producing a souplike mud substance that becomes very hard to excavate. The way to mitigate a high water table during demucking is a process called dewatering, which uses a  generator-powered pump on-site to pull the water out of the ground up to 12 feet in depth. Dewatering the lot allows the excavation work to proceed to rid the property of muck.
"It is not unusual to find lots with muck, and in some cases, it's worth negotiating demucking expenses into the lot's purchase price. Once the repair is done properly, your house will be sitting on a structurally sound site," Jorge says.  
Jorge advises buyers to do their due diligence on the soil quality of a prospective lot to save money, prevent unforeseen problems, and create an opportunity to negotiate a better price.