Orlando Home Builder Jorge Ulibarri Shares Fireplace Design Ideas and Tips 
In our personal home, designed and built by Orlando Custom Home Builder Jorge Ulibarri, we have three ethanol burning fireplaces that fit perfectly with our modern decor and busy lifestyle.
The fireplaces burn denatured ethanol, a renewable modern energy that burns free, emits no fumes, is environmentally friendly and virtually maintenance free.  Ethanol fireplaces don't require a vent nor a chimney, nor a utility connection for fuel supply making it ideal for almost any architectural environment.
Our linear fireplaces are crafted of stainless steel and are super easy to use. I simply pour in the bioethanol fuel, we use Regal Flame Ultra Pure Ventless Bio Ethanol Fireplace Fuel into the holders and light the containers for the flames to burn. To extinguish the flame, simply pull the cover over the fuel container to smother the flame.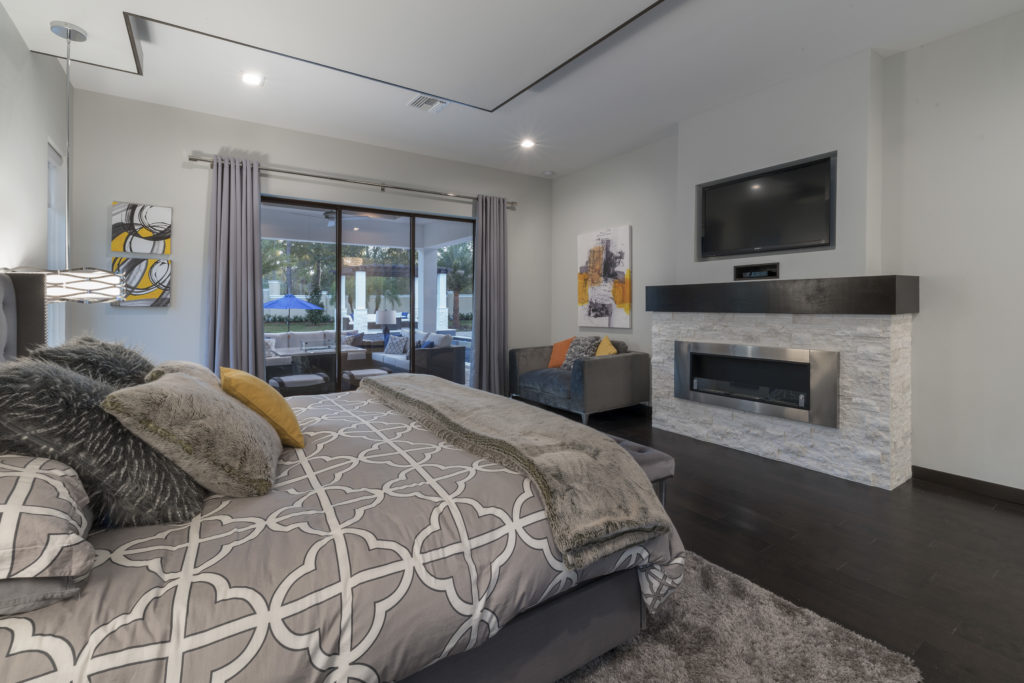 In our master bedroom and summer kitchen, we have a Regal Flame Fargo 43 Inch Ventless Built-In Recessed Bio Ethanol Wall Mounted Fireplace.
The Fargo's steel outer frame gives it a contemporary unique recessed in wall fireplace with its due bio-ethanol burner concept, providing malting flames.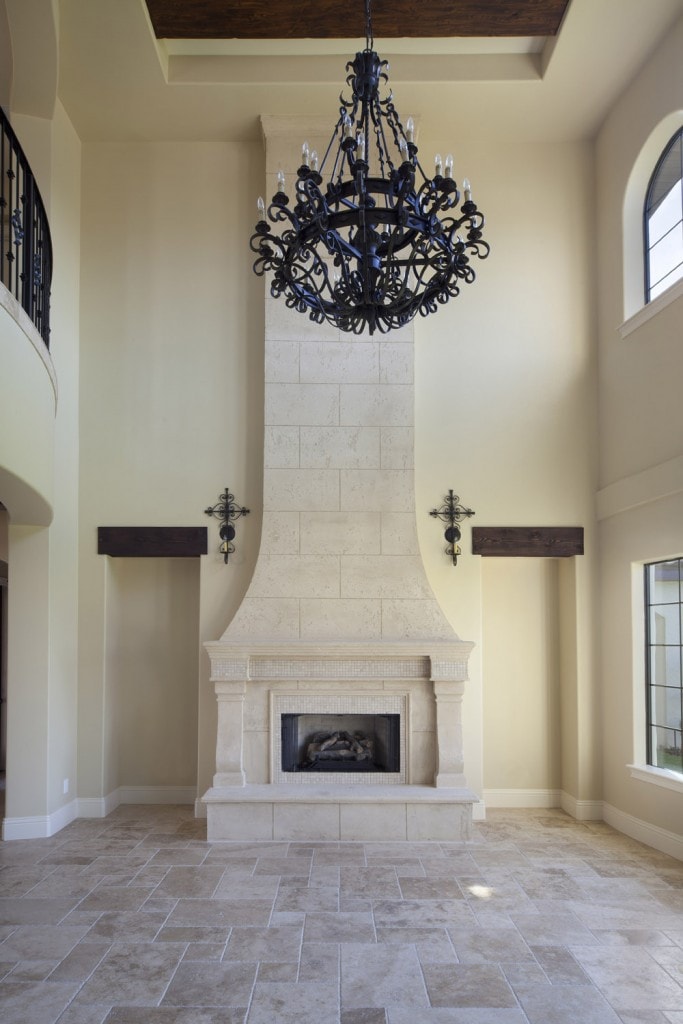 Gas fireplaces are another environmentally friendly heating solution for the modern era with high-efficiency ratings and contemporary designs that don't sacrifice form for function.  The latest gas fireplaces accurately render the look of wood-burning fireplaces for that traditional look and ambiance.
They burn realistically with lifelike looking logs, embers and orange flames. Gas as a fireplace fuel has many advantages over wood. Gas eliminates the mess and work with burning wood and is convenient to ignite and control with a button, piped into the home or from a refillable tank. Gas burning fires eliminate chimney-build up from the by-products of burning wood which can add soot and odor to the home or cause house fires if the chimney is not properly maintained.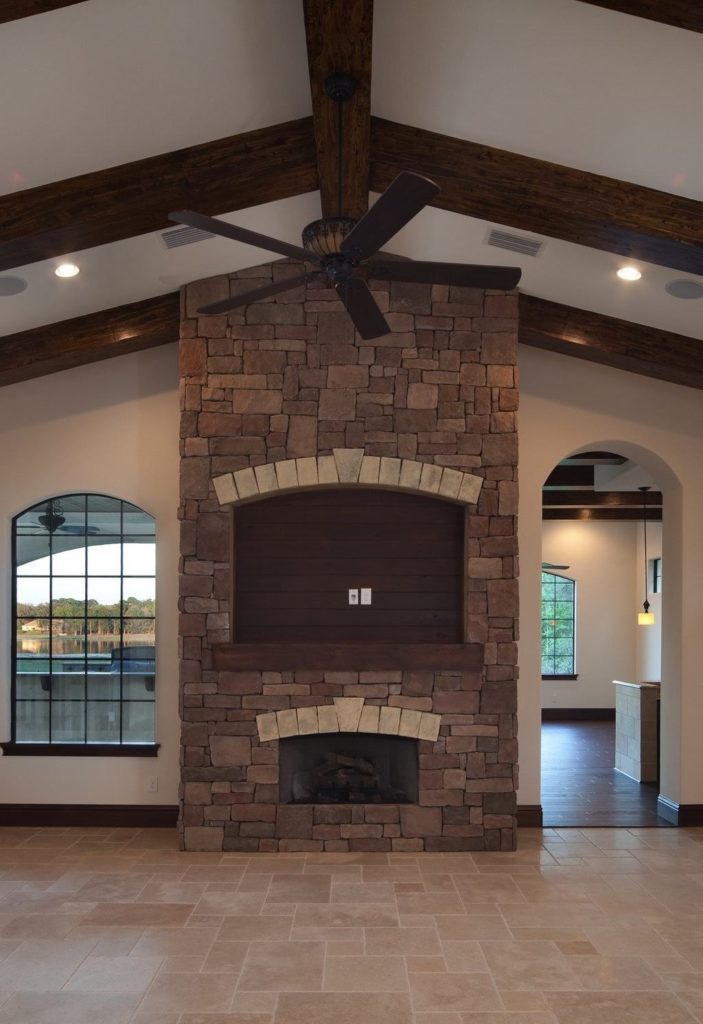 Because gas fireplaces don't require a roof access chimney to vent like wood fires, there is greater flexibility in installation around the house.
When selecting a fireplace, consider the heat output and how it may affect or degrade a TV, electronics, artwork or shelving above a fireplace. It's important to talk with your builder about how the construction of fireplace chase walls and installation will mitigate heat transfer to the electronics or artwork mounted above it.